Biography of Thomas Powys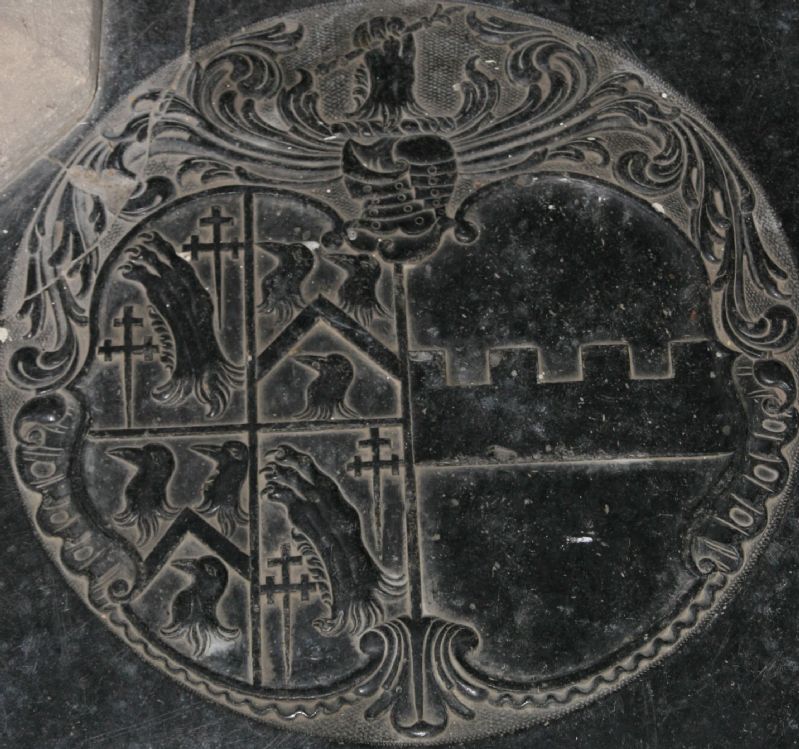 Thomas Powys coats of arms The Powys family crest
(A Lion's Gamb Erect And Erased
Gu., Holding A Sceptre In Bend
Sinister Headed With A Fleur-De-Lis Or)
Birth 24 Sep 1719
Death 2 Apr 1767
General Only son. Heir of his great-uncle Sir Littleton Powys.
Education University of Oxford, matriculated 1736.
Father Thomas Powys (1686-1720)
Mother Katherine Ravenscroft (around1695-1721)

Spouse
Name Henrietta Spence
Death 1771
Father Thomas Spence (-1737)
Mother Ann Barrett

Marriage 18 Nov 1740, Oxford Chapel, Vere St, London

Children Thomas (1743-1800)
Littleton (1748-)
2 daughters

Notes for Thomas Powys

1719 born, the only child. He inherited his great uncle Sir Littleton's estate as well as his grandfather Sir Thomas's estate.
1721-32 featured, with his uncle Ambrose and Sir Littleton (presumably trustees of his estate) in various Chancery Proceedings: 1721, 2376/57; 1724, 1190/5; 1728, 2257/40; 1732, 25519/-
1734 Thurs 23 May, Thomas Powys had the misfortune to kill a child in driving over it, he being in a Hackney Coach box.
1736 Matriculated from Oxford University.
1740 married at Oxford Chapel, Vere St., London, to Henrietta, only daughter and heiress of Thos. Spence of Palgrave, Norfolk, Sgt. at Arms to House of Commons.
They had two sons and two daughters, including the first Baron Lilford.
1742 To 1750 made alterations to Lilford Hall, using famous architect Henry Flitcroft. Basically, Flitcroft removed the Jacobean interiors, and replaced them with a Georgian interior.
1767 died, his eldest son Thomas (later Baron Lilford) inheriting.


Will
Will of Thomas Powys of Lilford, Northamptonshire 15 April 1767 Public Records Office B 11/928

Arms Blazon

The Powys Coat of arms

Or a lion's leg razed set bendwise between two crosslets fitchy gules
The arms grant appears in Foster's "Grantees of Arms to the end of the 17th century" for his great grandfather, Thomas Powys of Henley.
The arms of the Lilford Powyses were, according to the Harleian Grant Book, granted to Thomas Powys of Henley in the late 17th century. These days these arms have supporters and a peer's helmet but the core arms and crest are (from the 1885 Burke's Peerage):
Arms: Or, a lion's gamb, erased, in bend dexter, between two cross-crosslets, Fitchée, in bend sinister, gules.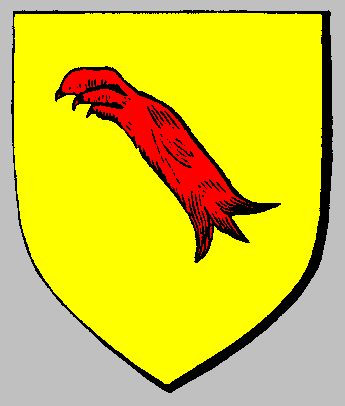 Crest: A bear's gamb, erased and erect, gules, holding a sceptre, in bend, sinister, headed with a fleur-de-lis, or.


Main Sources
Tim Powys-Lybbe, Powys-Lybbe forbears (2009)
Victoria County History (Lilford and Warmington)