Biography of 1st Baron Lilford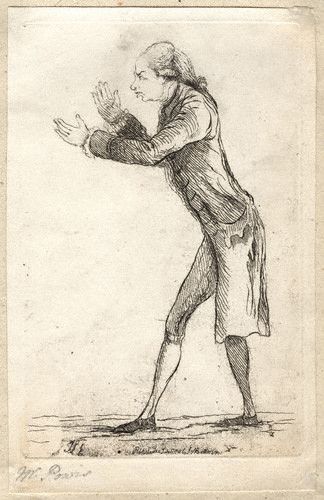 Thomas Powys, Lord Lilford
(Political characture)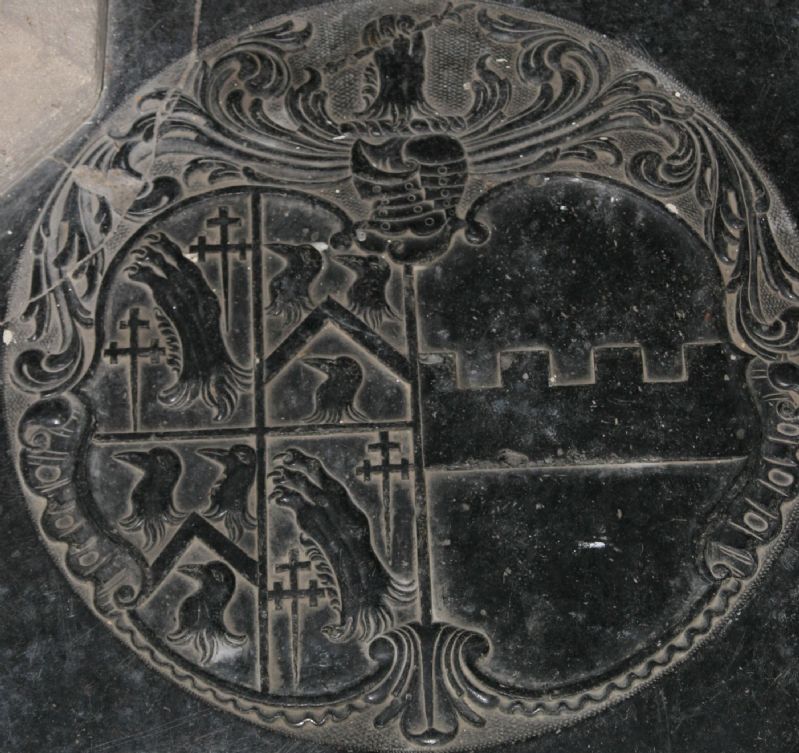 Lord Lilford's coat of arms
Name Thomas Powys, Lord Lilford.
Birth 4 May 1743.
Death 26 January 1800.
General MP for Northamptonshire in 4 parliaments until created baron on 26 October 1797.
Education Eton, King's College - Cambridge University.
Father Thomas Powys (1719-1767).
Mother Henrietta Spence (-1771) daughter of Thomas Spence, Serjeant of the House of Commons.
Spouse
Name Mary Mann.
Death January 1823, Clifton.
General Her will says "Eleanor", whilst church records say "Mary".
Father Galfridus Mann.
Mother Sarah Gregory.

Marriage 31 March 1772.

ChildrenHon. Thomas (1775-1825) later 2nd Baron Lilford.
Hon. Horace (died as Infant) (-1788)
Hon. Littleton (1781-1842)
Hon. Frederick (1782-1850)
Hon. Charles (1784-1804)
Hon. Henry (-1812)
Hon. Eleanor (-1854)
Hon. Lucy (-1847)
Hon. Emily (-1844)
Hon. Caroline (-1813)
Hon. Anne (Twin)
Hon. Sophia (Twin)
Hon. Louisa Horatia (<1801-1871)
Notes for Thomas Powys, Lord Lilford.

1743 born on 4 May, great-grandson of Sir Thomas Powys, the Attorney General to King James II.
1755-1759 educated at Eton.
1760 admitted as fellow-commoner at King's College, Cambridge University.
1768-9 High Sheriff of Northamptonshire.
1770 sold Henley Hall to Ralph Knight, who reconstructed the house.
1772 married Eleanor (Mary) Mann, daughter of Galfridus Mann of Kent. He and his wife Eleanor had five sons and six daughters. The fifth son, the Hon. Henry Powys, rose to Captain in the 83rd Regiment of Foot, served under Wellington in the Peninsular, and was mentioned in his despatches. He was wounded in the attack of Picuzina, and died of wounds at Badajoz in 1812. The fourth son, the Hon. Charles Powys, was in the Royal Navy, and died of yellow fever at Jamaica in 1804.
1774-97 first elected MP for Northamptonshire. He was an effective and frequent speaker in the House of Commons being a Whig until 1793, when he joined Pitt. Independent and strong minded, he opposed the war against America and, though twice offered a ministry, he preferred to keep his independence. More than anyone, he supported Rockingham. Though he was generally in favour of Pitt, he thought he should have resigned after being defeated in the Commons over the India Bill, and from then on he opposed him. Eventually, however, he joined the government side and received a peerage for his long and distinguished service of 22 years in parliament.
1797 raised to the peerage as Baron Lilford. He was a political power in his day, and is an excellent instance of the "cross bench" type of mind in the House of Lords.
1800 died "of a decay" on 26 January, aged 56.
Note on Lord Lilford's political career:
There is a long account of his parliamentary career (4 parliaments) in the official History of Parliament, by Nannier & Brooke.
His integrity is attested by Sir N. Wraxall in his Memoirs, volume ii, p.217. Of a speech in 1782, he writes (when his speech, imputing "want of foresight and ability" to the Ministry, "was calculated to produce the deepest impression") that "he was indeed a man of great Parliamentary talents and of distinguished integrity, though by no means unaccompanied with deep ambition. From 1782 till 1797, during 15 years, he seems under successive Administrations, never for an instant to have lost sight of the Peerage to which he ultimately attained."

Will
Dated 15 February 1798, proved 12 April 1800.

Arms Blazon
Powys family Coat of arms

Or a lion's leg razed set bendwise between two crosslets fitchy gules
The arms grant appears in Foster's "Grantees of Arms to the end of the 17thcentury" for his great great grandfather, Thomas Powys of Henley.
The arms of the Lilford Powyses were, according to the Harleian Grant Book, granted to Thomas Powys of Henley in the late 17th century. These days these arms have supporters and a peer's helmet but the core arms and crest are (from the 1885 Burke's Peerage):
Arms: Or, a lion's gamb, erased, in bend dexter, between two cross-crosslets, Fitchée, in bend sinister, gules.

Crest: A bear's gamb, erased and erect, gules, holding a sceptre, in bend, sinister, headed with a fleur-de-lis, or.



Main Sources
Tim Powys-Lybbe, Powys-Lybbe forbears (2009)
History of Parliament, by Nannier & Brooke.