Clark Gable and his link to Lilford Hall
Clark Gable (the famous film star in Hollywood during the 1930's and 1940's) stayed at Lilford Hall during World War II whilst serving in the American Airforce.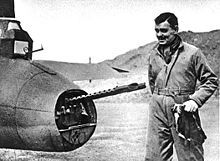 Although he was beyond the draft age at the time the U.S. entered WW II, Clark Gable enlisted as a private in the AAF on Aug. 12, 1942 at Los Angeles. He attended the Officers' Candidate School at Miami Beach, Fla. and graduated as a second lieutenant on Oct. 28, 1942. He then attended aerial gunnery school and in Feb. 1943, on personal orders from Gen. Arnold, to go to England and make a motion picture of aerial gunners in action.
He was assigned and trained with the 351st Bomb Group at Biggs Army Air Base, Texas, and Pueblo Army Air Base, Colorado, then accompanied it overseas in early April 1943 to Polebrook (near Lilford) in England, and although neither ordered nor expected to do so, flew operational missions over Europe in B-17s to obtain the combat film footage he believed was required for producing the movie entitled "Combat America", a recruiting film for aircraft gunners.
While with the 351st, he flew five combat missions as an observer. Much of the film was shot by former MGM cinematographer 1st Lt. Andrew McIntyre, who MGM had arranged to enlist with and accompany Gable in training, and scripting was by John Lee Mahin, a Hollywood screenwriter also in the unit.
Gable's first combat mission occurred on May 4, 1943, when Gable accompanied 351st group commander Lt. Col. William A. Hatcher on a late afternoon familiarization mission before the 351st became operational. Flying squadron lead with Capt William R. Calhoun of the 303rd Bomb Group, RAF Molesworth, against the Ford and General Motors plants at Antwerp, Belgium, Hatcher and Gable's B-17 was nicknamed The 8 Ball MK II (s/n 41-24635). Gable fired a few rounds from a machine gun mounted in the radio room and suffered a minor case of frostbite from wearing leather gloves in the extreme cold.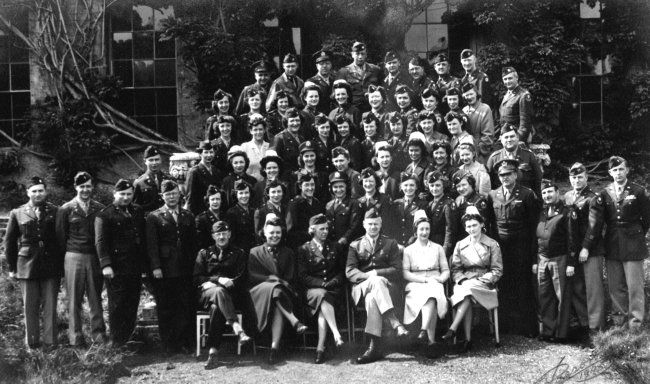 Gable's second mission came July 10, 1943, flying with 2nd Lt. Theodore Argiropulos of the 351st's 508th Bomb Squadron in Argonaut III (42-29851) to bomb the airfield at Villacoublay, France. The mission was frustrating in that clouds forced the bombers to return without dropping their ordnance, but did not prevent German fighter attacks. His third combat mission occurred on 24 July 1943, again in Argonaut III as the lead aircraft of the 351st, with group executive officer Lt.Col. Robert W. Burns. The mission to bomb the Norsk Hydro chemical plants in Herøya, Norway, was unopposed, but was also the longest by the Eighth Air Force to that date and began a week-long series of intensive operations against German targets known as the "Blitz Week".
On the morning of August 12, 1943, his fourth mission was to bomb a synthetic oil plant at Gelsenkirchen in the Ruhr, joining 351st operations officer Maj. Theodore "Ross" Milton and Capt. John B. Carraway's crew in Ain't It Gruesome (42-29863). Bombing Bochum, Germany, as a target of opportunity in bad weather, Gable experienced the Eighth's most dangerous mission to date, with 25 of its 330 B-17s shot down. Although none of the 351st's Fortresses went down, 11 suffered battle damage, one crash-landed on return, and the group's crews suffered one killed and seven wounded. During the mission, Gable wedged himself behind the top turret gunner for a better view as German fighters made five passes at the 351st's formation. A 20mm shell came up through Aint It Gruesome's flight deck, cut off the heel from Gable's boot, and exited one foot from his head, all without exploding. Afterward, the crew noticed the fifteen holes in the aircraft, and Gable noticed his boot. Brushing off concern with reporters, Gable claimed, "I didn't know it had happened. I didn't know anything about it until we had dropped eleven thousand feet, and could get off oxygen and look around. Only then did I see the hole in the turret."
Gable's fifth and final combat mission was an early morning strike to the port area of Nantes, France, on September 23, 1943. He flew with Lt. Col. Burns and 510th Bomb Squadron commander Maj. John Blaylock, leading the 351st in The Dutchess (42-29925). Half of the six groups assigned failed to assemble in bad weather, and intercepting fighters inflicted extensive battle damage to the other half, but no bombers were lost. Gable left his film crew in the waist of the bomber and manned a gun in the nose.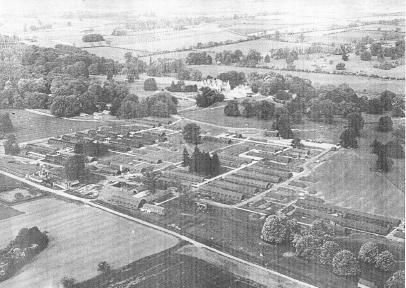 Gable was admired by the men of the 351st because "he had guts." Indeed Gable was awarded the Air Medal on October 4 for completing five combat missions, and later the Distinguished Flying Cross. His final three missions were flown in the dangerous position of group lead, a hazard emphasized when the B-17 flown by Col. Hatcher and Major Blaylock was shot down near Cognac, France, on December 31, 1943, killing Blaylock and resulting in Hatcher's capture.
Gable left the 351st on November 5, 1943, returning to the US with over 50,000 feet of 16mm colour film. In 1944, the film Combat America, narrated by Gable, was shown in theaters across the USA.
Gable (now a major) was relieved from active duty as on Jun. 12, 1944 at his own request, since he was over-age for combat. Because his motion picture production schedule made it impossible for him to fulfill his AAF Reserve officer duties, he resigned his commission on Sep. 26, 1947.